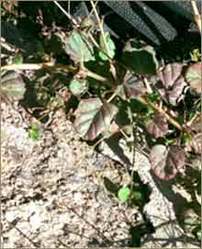 Botanical Name : Boerhavia Diffusa
Family Name : Nyctaginaceae
Common Name : Hog Weed, Pig Weed, Horse Purslane, Tar Vine
Part Used : Root, Leaves And Seeds
Habitat : Grows as common weed
Product offered : Roots
Uses :
According to Ayurveda Boerhavia is bitter, anaemia, cooling, heart diseases, astringent to bowels, useful in biliousness, blood impurities, leucorrhoea, asthma, alternatives etc. The leaves are useful in dyspepsia, tumours, abdominal pains, and spleen enlargement. According to Unani system of medicine, the leaves are appetizers, alexiteric, useful in opthalmia and in joint pains. Seeds are tonic expectorant, carminative, useful in lumbago, scabies. The seeds are considered as promising blood purifier. Roots are used to treat gonorrhea, all internal inflammation and edema. Roots stimulate the emptying of the gallbladder, as a diuretic, for all types of liver disorders (including jaundice and hepatitis), gallbladder pain and stones, urinary tract disorders, renal disorders, kidney stones, cystitis, and nephritis.