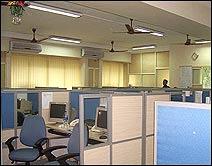 Mother Herbs has a wide network of customers across the world. Our major markets are USA, Europe, Mexico, Sweden, Russia, Japan, Korea etc. Our customers' send regular feedback on the quality, market trends and market needs enabling us to keep a track of the happenings in the market
Our Marketing Executives work overtime to ensure timely response and service to clients across the world. One or the other executives are available 24 hrs and 365 days for service to our clients spread across geographies. We work on real time basis and irrespective of the time in our country we schedule our executives availability according the convenient office hours of clients of different countries.
We are known for our prompt response to client's requests and our Marketing department cohesively coordinates with Production and Collection to ensure equally prompt supplies of samples and materials.
In case of requests for any documentation executives promptly attend to clients requirement and coordinate with accounts colleagues for immediate resolution
We have systems in place to inform clients about bulk and ad-hoc offers which could be favorable to clients. We are trying to work out systems of auto information to clients about the best time to buy our herbs depending on the season, production and market dynamics.
To contact our Marketing Department for any of your Natural Products requirement please write to
info@motherherbs.com
or call us at 0091-931-3324338 and one of our executives will get in touch with you within next few hours.