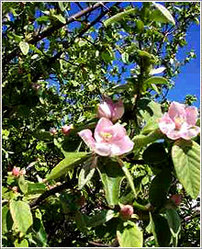 Botanical Name : Cydonia Oblonga
Family Name : Rosaceae
Common Name : Quince Seeds
Part Used : Seeds
Habitat : Native to south west and central asia.
Product offered : Seeds
Uses :
Quince has been used as a medicine since ages. It is used as an infusion to treat sore throat, diarrhoea and haemorrhage of the bowel. It is effective against inflammation of the mucous membranes, intestines and stomach. Quince seeds are also used in the cosmetic industry and for medicinal cosmetics. The seeds, soaked or boiled in water, release the mucilage from the seed coat and make a jelly-like consistency, which has been used for sore throats and eye lotions. The seeds contain significant quantity of mucilage and are helpful in treating bronchitis and as a bulk laxative. Mucilage is also applied externally to minor burns etc. Quinces have also been used for flavoring apple pies, ices and confections.