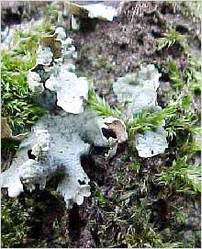 Botanical Name : Parmelia Perlata
Family Name : Parmeliaceae
Common Name : Stone Flower, Lichen
Part Used : Dried Lichen
Habitat : Mainly found in himachal pradesh and west bengal.
Product offered : Bark, Lichen
Uses :
Stone flower is used as food and medicine. It contains no fat, carbohydrates and protein of 1-5% are present. It is eaten as soup and in salads. It is kapha and pitta suppressant. It is a good pain reliever and also promotes early healing of wounds due to its bitter taste. It helps in treating the skin related problem due to its cold potency. It acts as expectorant, antibiotic and astringent. It helps in avoiding the calculi and it helps in maintaining the normal body temperature. It is also used as anti-fungal and anti-viral agent. It is helpful in relieving from pain when applied on head. It also helps in itching and skin related problems. It helps in reducing any kind of inflammation in the body. It shows antibacterial activity and is fairly effective against Protozoans. Its decoction is given for laryngitis. It helps against boldness, period aches, worms and lice.