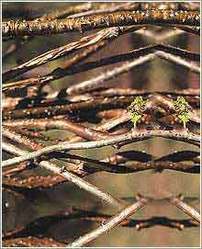 Botanical Name : Tinospora Cordifolia
Family Name : Meninspermaceae
Common Name : Gulanshe Tinospara, Gulancha Tinospara, Tinospara, Giloy
Part Used : Stem
Habitat : North and south india.
Product offered : Root, Stem
Uses :
It is antiperiodic, antipyretic, alterative, diuretic, anti-inflammatory. It is a constituent of several compound preparations. It is used in fever, urinary disorders, dyspepsia, general debility and urinary diseases. It is also used in treatment of rheumatism and jaundice. A decoction of the leaves is used for the treatment of gout. It clears out brain toxin that hinders mental activity.