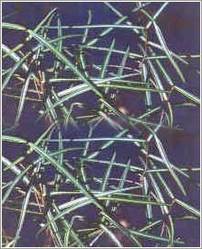 Botanical Name : Hemidesmus Indicus
Family Name : Ascelepiadaceae
Common Name : Sarasaparilla, Indian Sarasaparilla, Anantamool.
Part Used : Roots
Habitat : Found in central india.
Product offered : Roots
Uses :
It is tonic, diuretic, demulcent, disphoretic and blood purifier. Employed in nutritional disorders, syphilis, chronic rheumatism, gravel and other urinary diseases and skin affections. It is also employed as a vehicle for potassium and iodine. Root is cooling, , antipyretic, antidiarrhoeal, astringent to bowels and useful in treatment of fevers, foul body odour, asthma, bronchitis, blood disorders, leucorrhoea, dysentery, thirst, burning sensation, piles, eye troubles and skin problems. Decoction of stalks and leaves is used for skin eruptions, hearing disorders, fevers etc.