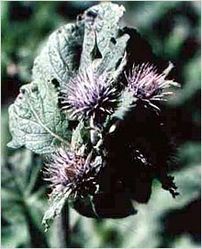 Botanical Name : Saussurea Lappa
Family Name : Asteraceae (compositae)
Common Name : Costus, Kut Root
Part Used : Roots
Habitat : The plant is lies at an altitude of 2,600-3,600 m in the himalayan region and in kashmir and himachal pradesh.
Product offered : Roots
Uses :
The roots are bitter, acrid, sweet, thermogenic, aromatic, deodorant, , anodyne, carminative, digestive, stomachic, diaphoretic, stimulant, alternate, depurative, galatagogue, diuretic, disinfectant, antibacterial, antispasmodic, expectorant, febrifuge, skin stimulant and tonic. Roots are useful in chronic and foul ulcers, cough, asthma, bronchitis, flatulence, cholera, leprosy, leucoderma, jaundice, liver problems, skin diseases, ringworm, diarrhea, dysentery, fever, hiccough, hysteria, cardiac disorder, gout, and general debility. Aromatic roots are also used in obtaining essential oil, which is used in perfumeries, incenses, and in hair tonic. Oil from the root is very beneficial in the treatment of rheumatism. It is used in the treatment of swelling and fullness of the stomach.