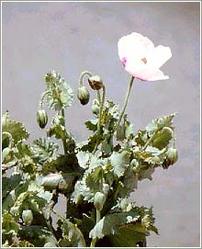 Botanical Name : Papaver Somniferum
Family Name : Papaveraceae
Common Name : Poppy Seeds, Aphium Opium Poppy, White Poppy, Posta
Part Used : Seeds, Flowers
Habitat : Cultivated on large scale at altitude of 1500m - 2100m
Product offered : Seeds
Uses :
Seeds are used as Tonic. Milky juice from immature fruits yields. Ripe and dry fruits contain only small quantity of alkaloides and therefore narcotic properties are mild. It has been used against toothaches and coughs. It is frequently administered to relieve pain and calm excitement.